Magnum launches ground-speed control system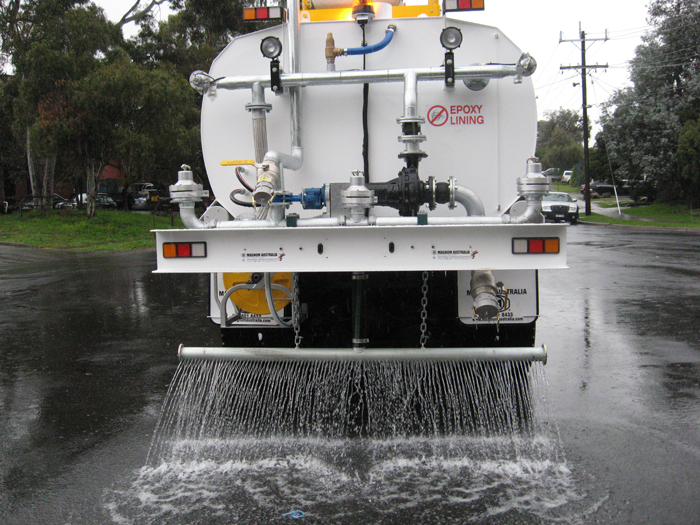 The all-new Magnum ground-speed control system is a revolution in water-cart technology.
Utilising the GPS data to monitor the speed of the cart, the system automatically modulates the flow of water through the valves of the truck.
This keeps the same coverage of water on the road, whether the truck is travelling at 40km/h or 5km/h – without any input required from the operator!
This system will revolutionise the business, ensuring that dust-suppression is achieved without accidentally over-watering, while maximising the coverage achieved with each load of water as waste is reduced to basically zero.